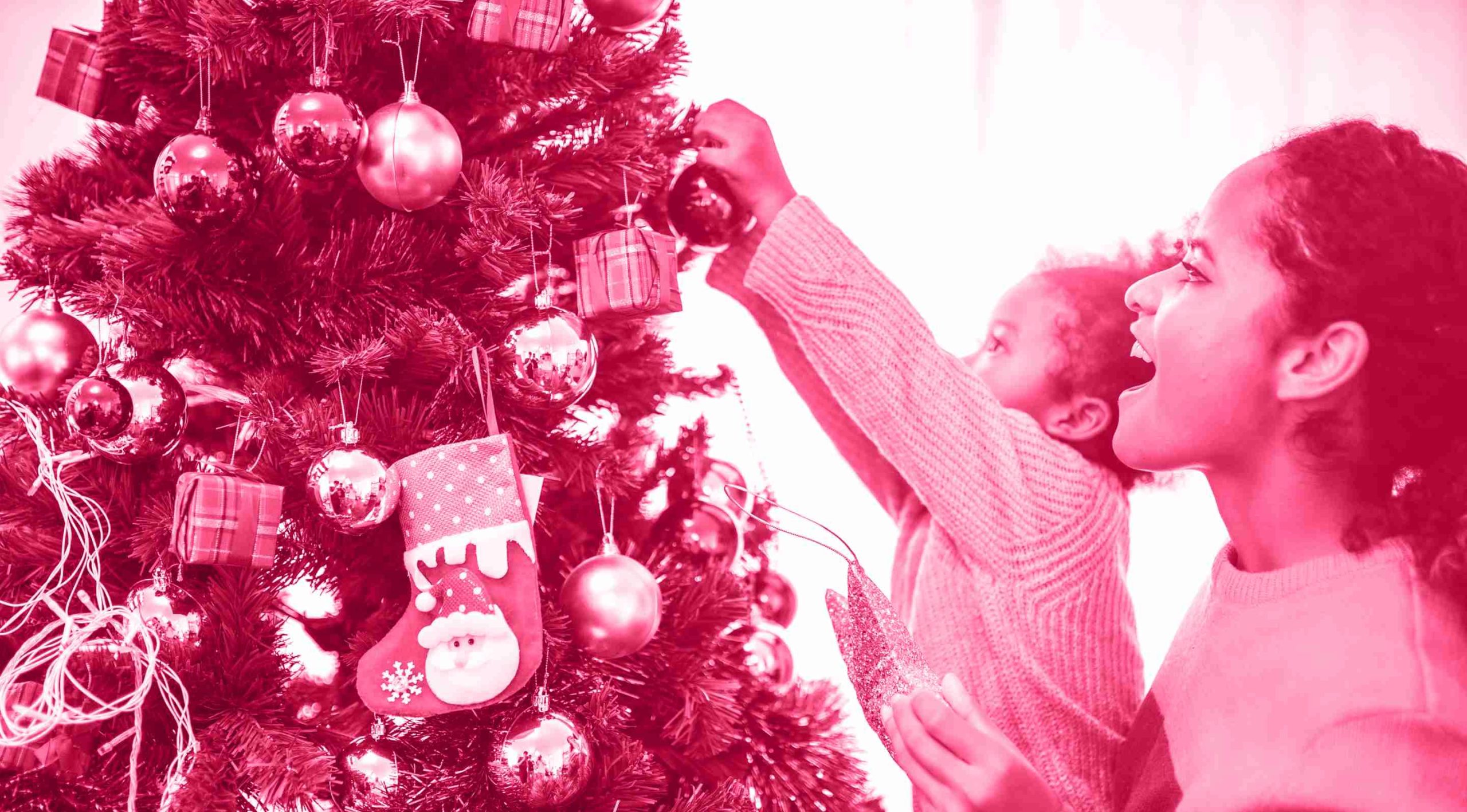 December 25 marks a public holiday in dozens of countries around the world. The festive holiday transcends religion with dozens of variations, from the German character Krampus to the Japanese tradition of eating fried chicken on Christmas Eve.
It follows that Christmas is also a major event on social video. Brands unroll new Christmas ads with all the festivity of red wrapping paper on a gift under the tree.
And just like Black Friday is to holiday shopping (particularly in the U.S.), these seasonal commercials (particularly in the UK) can do serious numbers for their organizations on social media and the net.
Here are the most widely-viewed Christmas ads of the season across the globe, according to Tubular's cross-platform intelligence software. Read on to see what they have in common!
Christmas 2019 Ad | John Lewis & Partners and Waitrose & Partners
This high-budget holiday ad comes from the John Lewis Partnership, the third-largest non-traded company in the United Kingdom.
From this charming story about a dragon looking for a place to belong, you might not see any direct tie-in to the company's offerings (department stores, supermarkets, and financial services).
However, it climbed to the very top of Tubular's Christmas video chart, with 9.6M views, through an abstract understanding of the holiday — a heartwarming story that shows that this season, everyone has something to give.
Nicholas the Sweep | Sainsbury's | Christmas 2019
In our number two spot with 6.2M views in the past 90 days comes another UK chain. With a setting straight out of A Christmas Carol, supermarket chain Sainsbury's has developed one of the world's top Christmas ads that tells a story of justice and redemption.
It's an atmospheric take on the holiday that tugs viewers' heartstrings with a portrayal of a simpler time. The main pop of color in the ad comes from oranges, a sweet, simple, and historic Christmas treat — the perfect seasonal callback for this grocery retailer.
With a clear beginning, middle, and end, the 2:30 clip is more like a movie, which might explain its persistent month-long traffic.
Feel the warmth of the festive season | Emirates Christmas 2019 | Emirates Airline
Children discover a winter wonderland on board an Emirates Airline flight in this thirty-second clip. With 5.5M views, it's the third most-viewed holiday brand video of Christmas 2019, and it owes this engagement partially to its role as an ad that plays before other videos on YouTube.
However, even though the ad is long enough to be skippable, its considerable engagement (with hundreds of likes and comments in the few days it has been up) shows that it's still catching viewer attention.
Credit the festive color palette, with generous warm reds, and the nostalgic, twinkling holiday music. Though holiday travel can be a slog for many, Emirates uses this clip to align itself with the things travelers love the most about Christmas.
Our 2019 Christmas ad is here! Join us in getting #ReindeerReady
Once again, a UK company (or in this case, the UK branch of a global one) makes the list with a cute animation about two sisters growing closer in the spirit of Christmas.
The younger sister's overactive imagination is portrayed through high-definition CGI before switching through the older sister's lens through live-action acting. This play on perspectives draws out a childlike wonder in the mythos Christmas, reindeer and all.
With 4.8M views, it's clear that McDonald's has tapped into a nostalgia vein with this family-focused story. Like the other Christmas ads on the list, it's more of a celebration of the season than a commercial in all but name.
Show your High Street some love and shop local!
Show your High Street some love and shop local!
Watch our Christmas ad featuring real shopkeepers and join us in supporting the High Street because #WhereYouShopMatters this Christmas. pic.twitter.com/16U7c8EAfb

— Visa UK (@VisaUK) November 5, 2019
Perhaps the most culturally emblematic of the top five comes this musical number from Visa UK.
The Christmas ad combines the British concept of a commercial "High Street," the music of Queen, and real small business owners portrayed as they do the hard, honest work that goes into getting everyone's Christmas gifts ready for giving.
Clocking in at one minute, it's netted 4M views on social media. While Visa is far from a mom-and-pop establishment, this homespun-seeming video lends them the authenticity of the shops it portrays.
Takeaway: Christmas Ads Offer Hope Via Unpretentious Messaging
In these uncertain times, the most successful Christmas videos give us hope.
And each of these top five hardly counts as an ad in anything but name. Products, if shown at all, occupy the backdrop while the primary purpose of each spot is entertainment and messaging.
In November when the BBC interviewed viewers about what they liked most about the season's Christmas ads, people responded, "they're not too commercial" and "they don't make me rush out to buy stuff."
There's also a recurring theme in each of these Christmas videos that goes deeper — the holiday encapsulates the magic of childhood, the warmth of friends and family and belonging, and the spirit of giving.
This powerful message revitalizes Christmas ads beyond shopping, peddling the positive feelings so many associate with the season.
Even the most self-promotional brands realize that this holiday holds a culturally significant place in people's hearts: not because of the presents, but because of the way it makes us feel like anything is possible.
What else was popular across social video in 2019? Our newest State of Online Video report has the answers.